JP. is an abbreviation for Occupational Safety Officer. Thailand's laws are divided into 5 levels.
Professional Safety Officer (Safety Officer)
Safety Management
Advanced technical safety officer
Technical Safety Officer
Safety Officer, Supervisor
Currently, the Professional Safety Officer is the only level that requires a direct line of education in the field. Occupational Health and Safety or equivalent from a university that teaches professional safety. Otherwise, registration will not be possible with the Department of Labor Protection and Welfare.
Business establishments are now beginning to pay more attention to safety in the workplace. Because the law is so strict that employers must adjust themselves to keep up with events and comply with various laws related to their own establishments as completely as possible in order to prevent being prosecuted by the government, not having to pay fines and damaging the company's reputation.
What is Professional safety officer
Persons assigned the main duty to prevent accidents Be prepared for various emergency situations in the organization. Ensure that all work activities of the company are safe. Is a person with expertise in giving advice and consultation in various fields. to those involved in the company to be able to follow correctly
What are the duties of a professional safety officer?
Duties of professional safety officers according to ministerial regulations on the provision of safety officers at work Agency personnel or a group of persons to carry out safety operations in business establishments 2022, there are 13 items in total as follows
Inspect and recommend that employers comply with laws regarding occupational safety, health and the working environment.
Analyze work to identify hazards and establish preventive measures and safe work procedures to present to employers.
Assess risks to safety, occupational health and the working environment.
Analyze plans or projects and recommendations of various agencies and recommend work safety measures to employers.
Inspect and evaluate the operation of the business establishment to ensure it is in accordance with the project plan or safety measures in the workplace.
Advise employees to follow the manual on occupational safety, health and working environment of the business establishment.
Advise, coach and train employees so that their work is free from causes that may cause insecurity at work.
Measure and assess the environment or carry out operations in collaboration with persons or juristic persons who are registered or licensed according to the law on safety, occupational health and the working environment. or other related laws
Make recommendations to employers to have appropriate workplace safety management for their workplaces and develop them to be continuously effective.
Investigate causes and analyze dangers, illnesses, or nuisances caused by employees' work. and report inspection results
Including suggesting solutions to problems to employers to prevent incidents without delay.
Collect statistics, analyze data, and prepare reports and recommendations regarding dangers and illnesses. or a nuisance arising from the employee's work is reported to the employer
Provide knowledge and training on occupational and environmental diseases to employees before starting work and during work. To review knowledge at least once a year.
Perform other work safety tasks as assigned by the employer.
In addition to the duties of a professional safety officer, according to the law, each workplace of a professional safety officer has other duties that vary according to the type of business establishment.
How important is the professional safety officer?
Professional security guards are considered key personnel in matters of safety in the organization. Those who work to drive the business establishment to continue doing business smoothly due to various serious accidents that will cause business operations to stop, such as fires. Various serious accidents in business establishments Each activity in an establishment has hidden dangers that may result from unsafe actions (unsafe acts) or unsafe environments (unsafe conditions).
Provide advice and guidelines for complying with the law because the professional safety officer is responsible for summarizing safety laws for business establishments. If it is found that there is anything related to our business establishment, the Professional Safety Officer will be responsible for presenting it to management to take action in accordance with the requirements of the law.
Assessing risks, determining preventive measures, and correcting them before accidents occur is a duty that professional safety officers must carry out in order to find dangers in business establishments. Ready to determine preventive measures and proactive solutions before accidents occur.
Set the direction to drive the safety of the business establishment in the direction according to the policy set by the management. The professional safety officer who is the operator and creates the organization's safety plan to be fully consistent with company policy and legal regulations. a lot
Training to provide safety knowledge Occupational health and working environment From the basics that every employee must receive If unable to carry out the training yourself Professional safety officers must coordinate with outside agencies to provide training and knowledge according to the requirements of standards and related laws.
Create emergency plans and prepare emergency equipment in the organization. Since training and knowledge Arranging for employees to practice and have various emergency equipment checked as specified by law. It is still something that the professional safety officer must do. To prepare for emergency situations that may occur.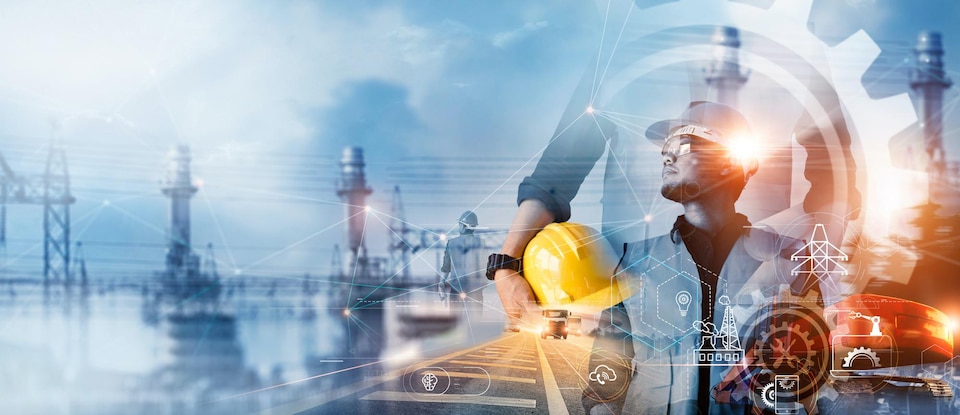 Professional safety officers in each business establishment may have duties outside of the law that differ according to the type of business establishment. But in general, professional security guards have the main duty of taking care of safety. Take care of the health of employees, including enforcing and operating in accordance with the organization's safety policy in order to lead to continuous and sustainable development.